"Bijzonder Comité voor Herinneringseducatie" (BCH)
The Auschwitz Foundation – Remembrance of Auschwitz participates and actively supports the "Special Committee for Remembrance Education".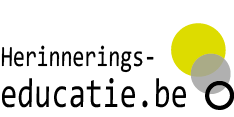 Website: www.herinneringseducatie.be
In the beginning
Many teachers sometimes seem lost. There is such a wide variety of remembrance education, but it is not always easy to present this in a class. That's why the Flemish Minister of Education provided funds to initiate a project to help teachers. This is how, in 2008, the BCH (Bijzonder Comité voor Herinneringseducatie), the "Special Committee for Remembrance Education", was created.
In Practice
The objective of the BCH is twofold and is focused on transparency and support.
On the one hand, we want greater transparency in the supply of remembrance education through creating a user-friendly website and database. This database contains all Belgian memorial educational sites and projects in the broad sense. This database can be consulted through a research function on the website. Like that teachers and pupils will easily find anything they want in the various offerings.
On the other hand, we hope to support and help the teachers by providing them with pieces of advice about effective work on remembrance education. Since 2010, remembrance education has been included in the cross-curricular themes and is therefore not a matter exclusively intended for history teachers. The BCH will act as a think tank. We want to offer practical tips and examples of good practice. This should help teachers without an academic background in history.
BCH
The Special Committee for Remembrance Education (BCH), which exists only in Flanders, brings the four Flemish school networks around the table, together with the educational experts of six representative institutions.
The Kazerne Dossin is responsible for the coordination of the BCH.
Start to Remember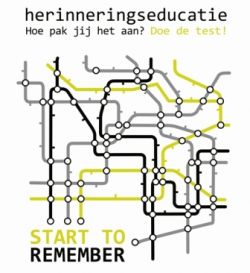 A while ago, the Special Committee for Remembrance Education developed a touchstone for a remembrance education of quality. This vision statement offers tips and suggestions for projects on remembrance education and was translated into an online tool "Start to Remember".
Since January 17, 2013, this online tool is accessible through the website of the BCH. "Start to Remember" is presented in the form of a multiple-choice test. At the end of the test, you get a report with suggestions for your project.
If you already have started a project on remembrance education or if you have plans to do so, then let yourself be inspired by this test (which is only available in Dutch for the moment).
The test can be found via Start to Remember.
Forum day "De Groote Oorlog in de klas" [The Great War in the Classroom] (the forum is in Dutch in its entirety)
On April 23, 2013 the Special Committee invites you to attend Remembrance Education at its 5th forum day. This year we put the spotlights on the century commemoration of the First World War. In 2014, all over Flanders and Wallonia, commemorations, exhibitions and activities will be hold to commemorate this event. This will be the ideal occasion to pay attention to the Great War in your school or classroom. With this study we want to help teachers in primary and secondary education to set up quality projects on the First World War at school.
Piet Chielens (In Flanders Fields Museum) will start off the forum with a discussion on the mechanisms that played a crucial role in this war. What was the influence of propaganda or of migration on our society? Which developments in medicine and technology did occur? Why did the war last so long? Six skilled speakers will give you answers to these questions.
With this background, we will be able to set to work in a series of eight workshops. Do you want to learn about working with graphic novels, games or sources in the classroom? Or do you want to explore the possibilities to launch projects in your city? Then you'll be given tips and suggestions. We will end the day with a multimedia presentation of artist Saddie Choua.
For any information you can visit www.herinneringseducatie.be, or join our Facebook page "herinneringseducatie".